UPDATE FROM THE AUSTRALIAN SOCIETY OF PLASTIC SURGEONS (ASPS) regarding an MBS item number for postpartum abdominoplasty:
Read the latest article on breast reduction here.
The Therapeutic Goods Administration (TGA) has recently provided updated information regarding breast implant associated-anaplastic large cell lymphoma. The TGA has been posting updated information about this condition since 2011 and this updated alert was been generated following a recent expert advisory panel in view of additional generated from research performed by a joint BIA-ALCL task force with representatives from the Australian Society of Plastic Surgeons, Australasian Society of Aesthetic Plastic Surgeons, New Zealand Association of Plastic Surgeons the Australian Breast Device Registry and the Peter MacCallum Cancer Centre. Read more
Biofilm is a film that develops around an implant which is considered to be foreign by the body. All implants develop a capsule around them which is the body's natural immune defence. This is normal however if a biofilm is present then the breast implant can develop a condition called a capsular contracture. It is interesting to note that biofilms have been identified on many different types of implants in the body not just breast implants. Examples of these include hip and knee replacements, heart valve replacements, pacemakers and the like.
Read more
Of course until the hospitals stop requesting them, we will still have to issue them from the hospitals point of view. Read more
I had been following with interest the progress of the AirXpanders through the initial development process and it was a great opportunity to be one of the first surgeons to use them. I believe this development to be the greatest advancement in tissue expander and breast reconstruction since the development of the integrated port expanders. It has completely changed my practice. In particular the removal of intermittent needle based inflations has been particularly advantageous to improving patient anxiety and comfort levels. Similar to being given a PCA (Patient Controlled Analgesia) to control pain, patients embrace being in control of the expansion process and can temporarily cease at any time if feeling any discomfort at all. The pure simplicity of the patient controlled expansion is the strength of the device.
by Mr Damien Grinsell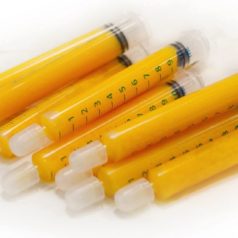 Fat grafting is otherwise known as fat injection and is the process of removing fat with low pressure liposuction and injecting it back into the body with long needles to where it is needed.
It is used primarily to fill up depressions which cause a contour deformity eg. After trauma or cancer surgery. Read more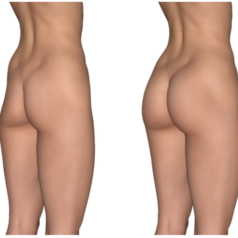 The latest booty aesthetic to hit our shores
As times change so do the principles of which type of body looks more cosmetically attractive and beautiful. Through the ages different body shapes and proportions have been valued more highly than others and this ideal aesthetic body continues to evolve. This is also highly regional and dependent amongst other things, on genetics. Read more
Chronic biofilm infection in breast implants is associated with an increased T cell lymphocytic infiltrate – implications for breast implant associated lymphoma