DIANE – DERMAL CLINICIAN
After 14 years in the dermal industry, and a Bachelor of Health Science (Dermal Therapies), Diane has extensive experience, specialising in skin treatments and medical grade peels, and a range of other dermal therapies.
Diane is constantly expanding her skills and updating her knowledge with ongoing training, seminars and attendance at industry expos. She is passionate about skin and excels in achieving outstanding results.
Diane is always conscious of her patient's needs and goes above and beyond in order to assist them in meeting their treatment objectives or resolving their skin conditions.
Her many years of work with cosmeceuticals has enabled her to reach an in-depth knowledge of the products and their active ingredients hence enabling her to effectively educate patients on how to maximise results.
Services/Treatments Offered:
Dermal Therapy
3D Areola/Nipple Tattooing
Laser Treatment:

Telangiectasia
General redness
Rosacea
Scarring
Fine line / Wrinkles
Overall Rejuvenation
Pore reduction

IPL :

Superficial Pigmentation
Rejuvenation
Telangiectasia

Skin Needling:

Acne Scars
Stretch marks
Rejuvenation
Fine lines/Wrinkles

Microdermabrasion
Chemical Peels
Very Superficial, Superficial and Medium Depth Peels
Cryopen Freezing
Eyebrow Shaping and Tinting
---
JAN – SPECIALIST PRACTICE NURSE
Since being recruited in 2013 Jan has decided to work exclusively for our practice. Previously her career spanned 15 years across clinical positions in surgical wards and private practices. She trained at St Vincent's Hospital Fitzroy and has had experience across various surgical specialties including Bariatric surgery.
In her free time she is a passionate tennis player and also enjoys being a book-worm, travelling, wining and dining. Despite all of these interests her favourite thing is spending time with her granddaughter.

---
CONNIE – SPECIALIST PRACTICE NURSE
Connie has worked in Plastic Surgery for most of her career across the wards, elective bookings, preadmission clinic, and nursing education.   She has been with Dr Mark Baldwin and Dr Damien Grinsell since 2010
Completed a Bachelor of Nursing Degree 1994 at RMIT, Bundoora Campus.
Connie is bilingual in Italian and English, and enjoys spending time with her husband, two daughters, as well as cooking, art, listening to music, going for walks.
---
ANNETTE – SPECIALIST THEATRE & PRACTICE NURSE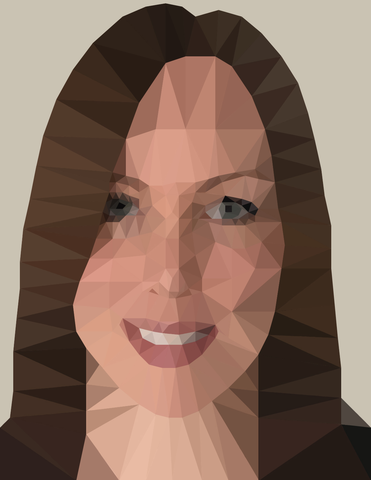 Annette is another one of our talented surgical and practice nurses, who assists Dr Mark Baldwin or Dr Damien Grinsell in theatre or at Horizon Plastic Surgery. She has been with us for seven years.
After completing a Bachelor of Nursing in 2005 at RMIT, Annette finished a Post Graduate Certificate in Perioperative Nursing in 2008 at the Australian Catholic University, followed by a Graduate Diploma in Perioperative, Nurse Surgeon Assistant (PNSA) in 2012 from Southern Cross University.
Annette is a Melbournite, and has been nursing for over 10 years, with eight of those years working in plastic surgery. Before her beautiful two children, she was a Theatre Educator at John Fawkner Hospital (JFH), and now currently holds the title of Clinical Nurse Specialist at JFH in the Neuro Theatre unit.
Aside from her career, Netty as known by her family & friends, likes to play tennis, keep fit, is a foodie and coffee connoisseur, and loves spending time with her family.

---
LAURA – RECEPTIONIST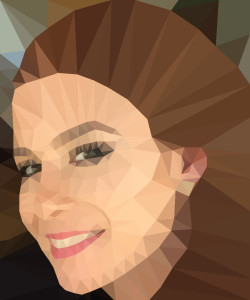 Laura has been with Horizon Plastic Surgery since its inception and was instrumental in its development. Her career spans over 6 years from medical receptionist at General Practices in Melbourne's North East, to a dental receptionist in Oral Maxillofacial surgery.
Being a keen sportswoman, she loves playing basketball and tennis weekly. She not only enjoys taking her beloved dog Lexi on adventures, but in her free time has recently taken up volunteering with dog rescue groups to foster dogs.
Laura is also a freelance makeup artist, completing a Diploma of Specialised Make-Up Services at Victoria University in 2010.

---
 BERNADETTE – RECEPTIONIST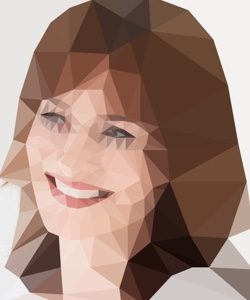 Bernie has been with us in Horizon Plastic Surgery for over eight years, with a background specialising in administration. She has had previous experience in the fields of Recruitment Consulting, Logistics, and the Insurance Industry. She was recruited into the role to further her career and has become an integral part of the team.
A Melbourne girl, Bernie says her family is important to her, and has raised with her husband two adorable teenage children.
Bernie plays tennis and says she's friendly about it, so will give a good social hit. She also enjoys travelling and camping around NSW and Victoria.

---
CLAIRE – RECEPTIONIST
Claire has been employed in the cosmetic medicine industry for over six years and has gained a large amount of knowledge in non-surgical cosmetic enhancement. Claire completed a Diploma in Entertainment and Makeup around 12 years ago and has worked with several well known makeup companies, along with being a freelance makeup artist. Claire has also completed a Cert IV in Health and Administration. She enjoys spending time with friends, family and her dog Buffy. Her other interests include music, fashion and baking.
---
NATALIE – BOOKKEEPER/ACCOUNTS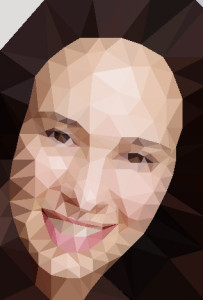 Natalie has been in the health industry for over 17 years, starting out in Oral Maxillofacial Surgery. Natalie has been working with Dr Mark Baldwin and Dr Damien Grinsell for over seven years in Cosmetic and Plastic Surgery. In 2012, she completed a Certificate IV in bookkeeping.
Natalie loves watching her daughters do their cheerleading. She especially enjoys keeping fit with boot camps and personal training. She also enjoys holidaying with her family and so far her favourite spot is anywhere where there is a beach or a lake.
---
ANNE – CLINICAL TYPIST
Anne's previously worked for four years in life insurance and 15 years in finance before making a career change to the health industry.  Her qualifications include a Journalism degree, Cert IV in Financial Services and Cert 4 in Business Admin/Management.
Anne's performed in amateur musical theatre and is an avid tennis fan, playing and umpiring the game for many years.  She is also involved in several tennis club committees, and enjoys reading and travelling.
---