TARA – DERMAL CLINICIAN
Tara is a highly skilled Dermal Clinician with over twenty years of experience in the aesthetic industry. She has a Diploma of Beauty Therapy and Bachelor of Health Science in Dermal Therapies, with additional qualifications in Advanced Electrology and Diathermy and Advanced Dermoscopy.
Tara specialises in the treatment and reduction of scarring, working extensively within plastic surgery clinics in the past to successfully treat a high volume and variety of scars.
Tara is also highly experienced with the removal and treatment of unwanted skin growths and pigmentation. She is proficient with diathermy, electrolysis, laser rejuvenation, laser for blood vessel treatment, medical grade peels, microdermabrasion, skin needling and cryotherapy. Tara works closely with each client, conducting a thorough skin analysis to compile customised treatment plans and provide recommendations on home care protocols, treatments and skin care.
Her passion for knowledge drives her to be continuously learning and always be at the forefront of emerging treatments and technology. Tara is caring, personable, knowledgeable, honest and informative, and her manner ensures all clients feel comfortable trusting her with their skin care needs.
Services/Treatments Offered:
Dermal Therapy
Scar Treatment & Reduction
Electrolysis
Laser Treatment:

Telangiectasia
General redness
Rosacea
Scarring
Fine line / Wrinkles
Overall Rejuvenation
Pore reduction

IPL :

Superficial Pigmentation
Rejuvenation
Telangiectasia

Skin Needling:

Acne Scars
Stretch marks
Rejuvenation
Fine lines/Wrinkles

Microdermabrasion
Chemical Peels
Very Superficial, Superficial and Medium Depth Peels
Cryopen Freezing
Eyebrow Shaping and Tinting
---
JAN – SPECIALIST PRACTICE NURSE
Since being recruited in 2013 Jan has decided to work exclusively for our practice. Previously her career spanned 15 years across clinical positions in surgical wards and private practices. She trained at St Vincent's Hospital Fitzroy and has had experience across various surgical specialties including Bariatric surgery.
In her free time she is a passionate tennis player and also enjoys being a book-worm, travelling, wining and dining. Despite all of these interests her favourite thing is spending time with her granddaughter.
---
JODIE – SPECIALIST PRACTICE NURSE
Jodie has been nursing for over 25yrs in a diverse range of specialties. After completing a Bachelor of Nursing in 1993 at the University of Wollongong NSW, she started her career in a Plastics & Reconstructive surgical ward after her post graduate year. She then moved on to work in Emergency departments for many years in both Sydney and Melbourne, also completing a Graduate Certificate in Emergency Nursing at the NSW College of Nursing. Several years with Hospital in the Home through RMH gave her extensive wound care experience. Following an interest in wound care, Jodie has more recently worked for a private Hyperbaric wound care centre.
---
CONNIE – SPECIALIST PRACTICE NURSE
Connie has worked in Plastic Surgery for most of her career across the wards, elective bookings, preadmission clinic, and nursing education.   She has been with Dr Mark Baldwin and Dr Damien Grinsell since 2010
Completed a Bachelor of Nursing Degree 1994 at RMIT, Bundoora Campus.
Connie is bilingual in Italian and English, and enjoys spending time with her husband, two daughters, as well as cooking, art, listening to music, going for walks.
---
SARAH – SPECIALIST PRACTICE & INJECTABLES NURSE
Our surgical and injectables nurse Sarah comes with over 15 years experience in the medical industry. With a comprehensive background in specialist nursing, for the last 8 years Sarah has developed a keen focus on facial aesthetics and cosmetic injectables. Her attention to detail is second to none and she demonstrates a bespoke, personalised approach with all her patients. Sarah is warm, welcoming and will always strive to make sure each and every patient experience is exceptional. Working closely with you, Sarah can customise treatments and techniques to suit your desired results.
---
LAURA Z – COSMETIC INJECTABLES NURSE
Laura comes with over 14 years experience in the medical industry and an extensive educational background including a Bachelor in Biomedical Science and Bachelor of Nursing. Laura has an immense focus and keen interest in Cosmetic Nursing, having attained a post graduate diploma in precisely that!
She is constantly expanding her knowledge of facial anatomy and aesthetic treatments by actively participating in industry led Aesthetic and Dermatology conferences throughout the year.
With a deep passion for facial aesthetics, Laura enjoys building a strong, trusted relationship with her patients and working closely with them to create tailored treatment plans that achieves (and exceeds!) their aesthetic goals.
Laura has a beautifully calm nature and extremely friendly demeanour, which helps to ease any stress of having injectable treatments- especially for first timers.
---
ANNETTE – SPECIALIST THEATRE & PRACTICE NURSE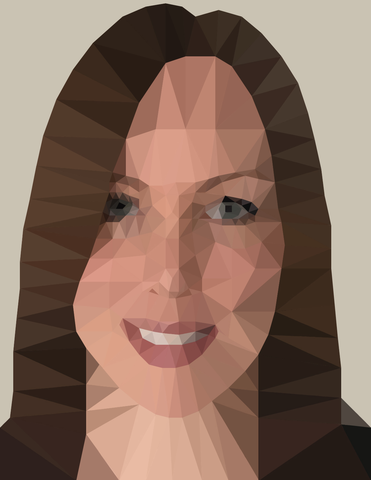 Annette is another one of our talented surgical and practice nurses, who assists Dr Mark Baldwin or Dr Damien Grinsell in theatre or at Horizon Plastic Surgery. She has been with us for seven years.
After completing a Bachelor of Nursing in 2005 at RMIT, Annette finished a Post Graduate Certificate in Perioperative Nursing in 2008 at the Australian Catholic University, followed by a Graduate Diploma in Perioperative, Nurse Surgeon Assistant (PNSA) in 2012 from Southern Cross University.
Annette is a Melbournite, and has been nursing for over 10 years, with eight of those years working in plastic surgery. Before her beautiful two children, she was a Theatre Educator at John Fawkner Hospital (JFH), and now currently holds the title of Clinical Nurse Specialist at JFH in the Neuro Theatre unit.
Aside from her career, Netty as known by her family & friends, likes to play tennis, keep fit, is a foodie and coffee connoisseur, and loves spending time with her family.

---
ALIESHA – BUSINESS DEVELOPMENT MANAGER
For the past five years Aliesha was fortunate enough to be working abroad in Vancouver, Canada, before coming back to her roots here in Australia at the beginning of 2020. Prior to moving overseas in 2015, Aliesha worked with Horizon Plastic Surgery and she couldn't resist the opportunity to join the team once again upon return Down Under. Working in an administrative capacity for over 10 years in the medical industry, Aliesha thrives in an environment where she can build close relationships with patients and strives to positively impact each and every client experience.
---
LAURA – RECEPTIONIST
Laura has been with Horizon Plastic Surgery since its inception and was instrumental in its development. Her career spans over 6 years from medical receptionist at General Practices in Melbourne's North East, to a dental receptionist in Oral Maxillofacial surgery.
Being a keen sportswoman, she loves playing basketball and tennis weekly. She not only enjoys taking her beloved dog Lexi on adventures, but in her free time has recently taken up volunteering with dog rescue groups to foster dogs.
Laura is also a freelance makeup artist, completing a Diploma of Specialised Make-Up Services at Victoria University in 2010.

---
 BERNADETTE – RECEPTIONIST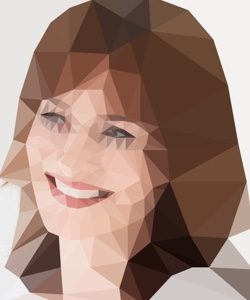 Bernie has been with us in Horizon Plastic Surgery for over eight years, with a background specialising in administration. She has had previous experience in the fields of Recruitment Consulting, Logistics, and the Insurance Industry. She was recruited into the role to further her career and has become an integral part of the team.
A Melbourne girl, Bernie says her family is important to her, and has raised with her husband two adorable teenage children.
Bernie plays tennis and says she's friendly about it, so will give a good social hit. She also enjoys travelling and camping around NSW and Victoria.

---
ALANNA – RECEPTIONIST
Since graduating high school, Alanna has worked extensively throughout both the private and public sector in administration and customer service management roles. Joining the Horizon team in 2020, Alanna has thrived after being thrown in the deep end and enjoys learning all about the world of plastic and reconstructive surgery as well as helping each and every patient on their individual journey with the HPS surgeons. When Alanna is not at work, she enjoys finding new brunch spots and spending time with her cat, Olivia.
---
ASHLEE – RECEPTIONIST
Ashlee joined the Horizon Team in 2021. She has always had an interest in the medical field with two nurses in the family and over 5 years experience working as a medical receptionist for a local GP. Ashlee is enthusiast about the plastic and reconstructive industry, she in enjoying expanding her skills and ensuring patients receive quality and professional care here at HPS.
Outside of work Ashlee loves spending time with her border collie Kobi, online shopping and cooking beautiful meals!
---
NATALIE – BOOKKEEPER/ACCOUNTS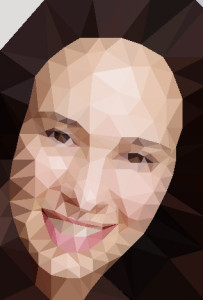 Natalie has been in the health industry for over 17 years, starting out in Oral Maxillofacial Surgery. Natalie has been working with Dr Mark Baldwin and Dr Damien Grinsell for over seven years in Cosmetic and Plastic Surgery. In 2012, she completed a Certificate IV in bookkeeping.
Natalie loves watching her daughters do their cheerleading. She especially enjoys keeping fit with boot camps and personal training. She also enjoys holidaying with her family and so far her favourite spot is anywhere where there is a beach or a lake.
---
ANNE – CLINICAL TYPIST
Anne's previously worked for four years in life insurance and 15 years in finance before making a career change to the health industry.  Her qualifications include a Journalism degree, Cert IV in Financial Services and Cert 4 in Business Admin/Management.
Anne's performed in amateur musical theatre and is an avid tennis fan, playing and umpiring the game for many years.  She is also involved in several tennis club committees, and enjoys reading and travelling.
---