Our friendly team of fully trained Plastic Surgeons here at Horizon Plastic Surgery are forever trying to make your pathway through your surgical procedure easier and more streamlined. We have all had family members or personal experience of surgery "from the other side" and know it can sometimes be a confronting and confusing experience. To try and ease your concerns and help you make decisions we have added to our website a series of Opinion Pieces from leaders in their field. This will be generic information and so may not be specifically relevant to you however the feedback we have received from patients has been extraordinary and so we will continue to update and inform you in order to make your time with us as stress-free as possible. We encourage you to select the procedure/s which interest you and read on.
Please note that the purpose of these topics is to educate and guide you in your decision making and so it should not be confused for an extensive photo gallery of before and after pictures. The policy at Horizon Plastic Surgery is to only use patient photos in an educational capacity on our website. Of course if you want to see more photos that will be more specific to your personal requirements we would be more than happy to show these to you at your appointment.
If you need more information please feel free to contact us on phone 03 8560 2999 or email enquiries@horizonplasticsurgery.com for an appointment.
Read the latest article on breast reduction here.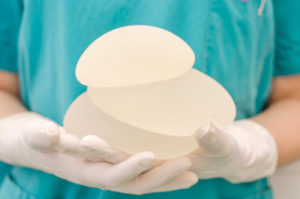 The Australasian Society of Aesthetic Plastic Surgeons (ASAPS) have released a statement on 'breast implant illness'.
"You may have heard the term 'breast implant illness' and wondered how prevalent it is, writes Associate Professor Mark Magnusson, Specialist Plastic Surgeon and President of the Australasian Society of Aesthetic Plastic Surgeons.  However, the term is not well defined and tends to be a capture-all phrase used by patients on social media for any infliction that may be experienced by a woman after having breast implants inserted.
I've heard and read women stating they've suffered toxicity from their breast implants which has caused symptoms such as fatigue/low energy, cognitive dysfunction (brain fog, memory loss), headaches, joint and muscle pain, hair loss, recurring infections, swollen lymph nodes and swollen glands, rashes, IBS, and even problems with the thyroid and adrenals.  I wouldn't want to trivialise anyone's experience of the aforementioned symptoms, but do note these can be caused due to a large number of illnesses.  If however, a person is concerned about their breast implants they should seek medical advice as to whether or not to have them removed.
It's important to note that breast implants are medical devices.  They are not a lifetime solution and patients will need to have them removed and replaced at some future point in time.  8 out of 10 women will still have their breast implants at 10 years and most will have had them operated on again by 15 years.  There are a variety of reasons for needing reoperation that include changing the size or addressing other changes to the breast associated with pregnancy, weight fluctuations and time.
There are well-documented issues that can arise with breast implants.  There are issues such as capsular contracture, migration, implant rupture and even the rare association between textured breast implants and breast implant associated-Anaplastic Large Cell Lymphoma (BIA-ALCL).
Breast implant illness is much harder to define. There is no strong evidence, and in fact, very little evidence at all. There is no pathophysiological explanation, no hypothesis regarding how silicone could cause these problems and no diagnostic test.  There are however, well-supported social media support groups for women with "breast implant illness" and many women who feel they are affected.  There are many millions of women with breast implants and in a group of that size, we would expect to see a broad array of unusual problems unrelated to breast implants.
There is no doubt that some patients just don't co-exist comfortably with their implants.  This might be due to physical symptoms associated with scar tissue or from the additional weight and for others, they may have hard to define symptoms.  We can't claim to know everything, and it may be that in the future we understand more.  Many women have their implants removed due to these concerns and some appear to be helped.
So while the jury is still out on whether or not breast implant illness is fact or fiction, I can tell you that in this day and age breast implants are very safe when you are under the care of a Specialist Plastic Surgeon.  There is however, a group of women that request removal of their implants for a variety of reasons and some feel they have "breast implant illness".  Of this latter group, some experience an improvement in their symptoms, but importantly not all.
ASAPS members are fully qualified Specialist Plastic Surgeons from Australia and New Zealand who are Fellows of the Royal Australasian College of Surgeons (FRACS), with expertise, experience and ongoing education in aesthetic surgery.  Our members only operate in accredited facilities so you can be assured they will follow the appropriate course of action to minimise the risk of infection."
Breast Implant sizing
So, firstly every plastic surgeon does this a slightly different way so don't get too alarmed if your surgeon does breast implant sizing differently because the main themes that I am trying to get across will be valid. The critical measurement that most surgeons use is called the base width of each breast and it will determine the ultimate width of the implant we will choose.
It's National BRA (Breast Reconstruction Awareness) Day.  18th October 2017.
The Australian Society of Plastic Surgeons say they "launched BRA Day Australia in 2013 to raise awareness about breast reconstruction so all women, no matter where they live, have the same access to information. Read more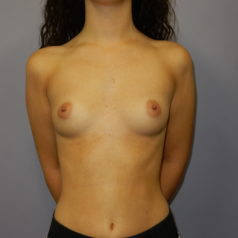 Is it possible to have a natural result from breast implants?
Fortunately, the answer is yes. There are a number of ways a fully qualified plastic surgeon can achieve this look.  The biggest determinant is the size of the implant the patient chooses.  Regardless of technique if the implant is too big for the body frame it will look fake. Generally speaking, an implant placed under the pectoral muscle will give a more natural result compared to on top of the muscle.  Similarly, for any given single volume of an implant, a teardrop or anatomical shaped implant will give a more natural look than a round. Read more
Breast Implant types
History is littered with poor quality silicone implants from big corporations trying to make a quick buck. How can you be sure you are getting a quality implant??
Saline vs Silicone Breast Implants
The short story is that silicone implants are better in almost all respects. They have a more natural feel and look compared with saline, and are far less likely to cause visible wrinkling and folding.  If the implants are in for long enough and a rupture occurs then the implant will not deflate and leave you lopsided like it will with a saline.  For this reason it silicone is my preferred choice. Read more
This is the most common hand operation that is performed. Carpal tunnel syndrome is a condition where the nerve (median nerve) that runs through the palm of the hand goes through a tunnel which is called the carpal (meaning wrist) tunnel.  If the nerve gets compressed on its way through the tunnel then it causes symptoms and this is called carpal tunnel syndrome.
Biofilm is a film that develops around an implant which is considered to be foreign by the body. All implants develop a capsule around them which is the body's natural immune defence. This is normal however if a biofilm is present then the breast implant can develop a condition called a capsular contracture. It is interesting to note that biofilms have been identified on many different types of implants in the body not just breast implants. Examples of these include hip and knee replacements, heart valve replacements, pacemakers and the like.
Read more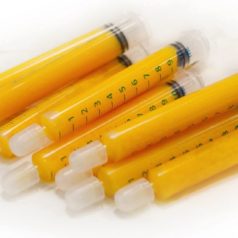 Fat grafting is otherwise known as fat injection and is the process of removing fat with low pressure liposuction and injecting it back into the body with long needles to where it is needed.
It is used primarily to fill up depressions which cause a contour deformity eg. After trauma or cancer surgery. Read more